PC Control Software for Data Recorder LX-1000
LXK Navi
Introduction
Connect the PC and LX-1000 via EtherNet to set, save, record, and play measurement conditions.
Settings
Recording destination settings (SD card / HDD (PC))
Set measurement conditions. (Basic settings, GPS, pulse, time, trigger, monitor output)
* Basic settings: Settings of number of channels, sampling, AD width, voice memo, IEPE/output/CAN-FD/distortion amplifier
Rec/Playback
Record to SD card / HDD (PC)
Real-time monitoring is possible from a PC screen
* Numerical display for each channel, bar meter display, change of waveform display order, and overlapping display
If an analog output amplifier (AR-LX1000) is installed, it allows you to confirm the data after recording.
Status change diagram
This application has the following status.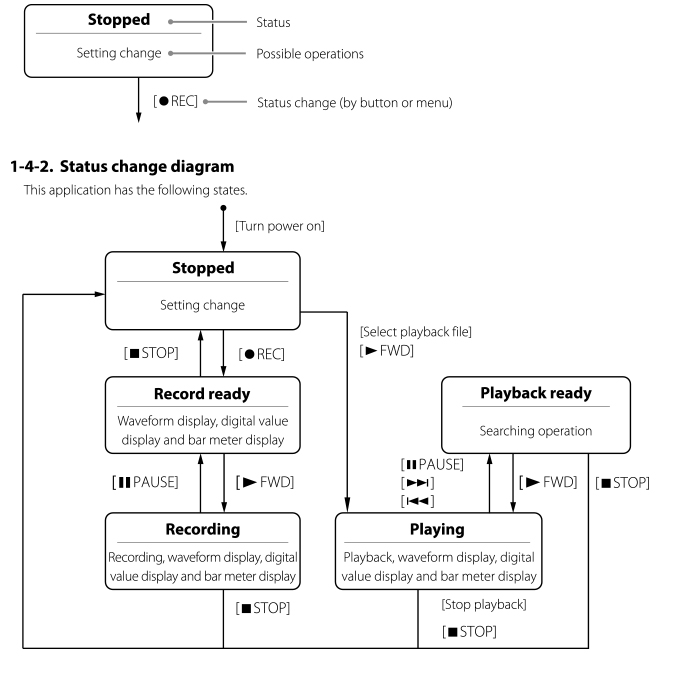 Setting Screen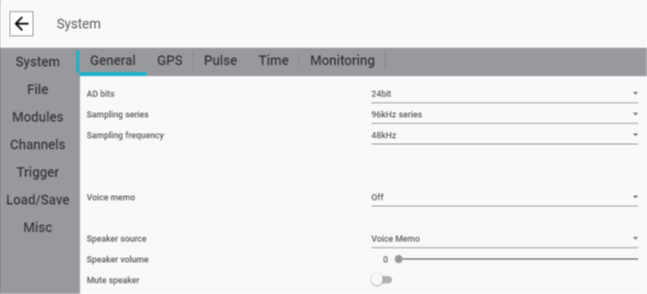 Main Window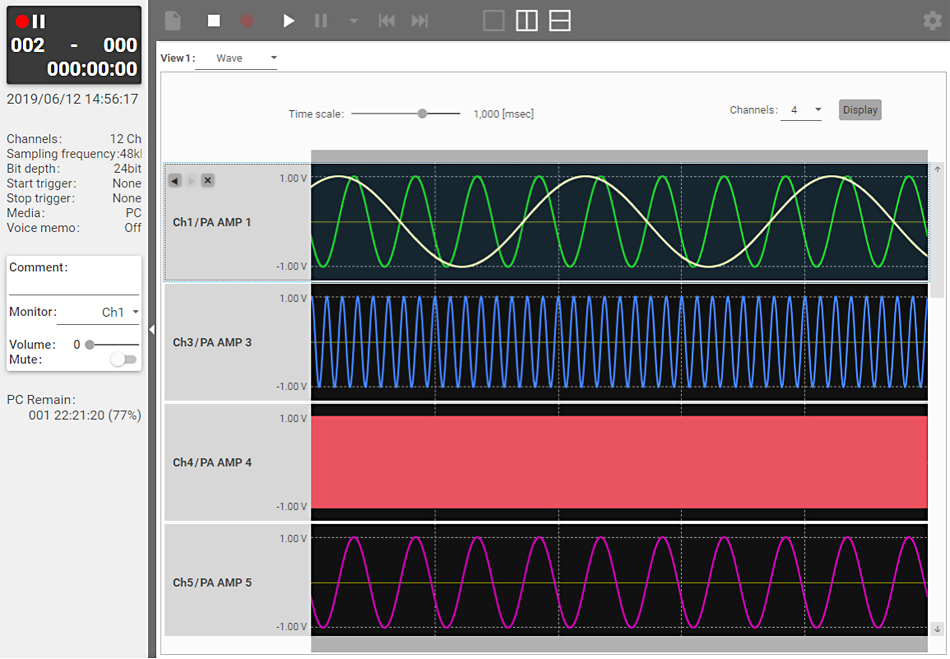 Playback file selection screen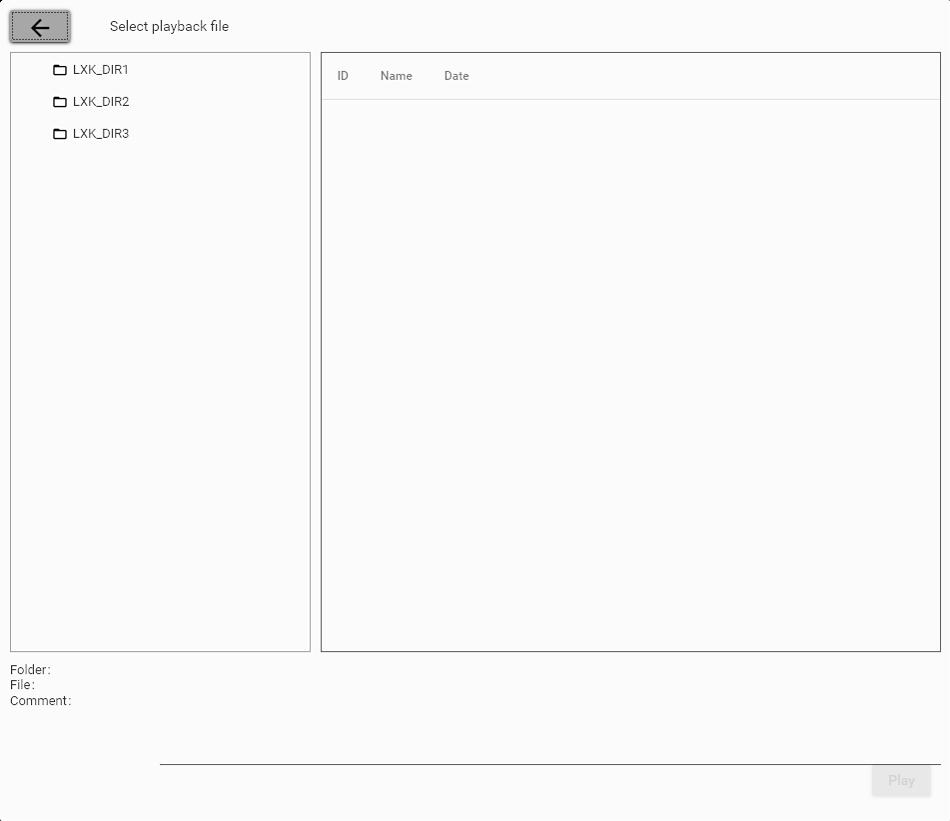 Note
Data saved to an LX-1000 SD card can be played back.
Data saved to a computer cannot be played back.
Operating requirements
Hardware
CPU: 3.0GHz Intel® Core™ i5* or faster with 4 or more cores
*6th generation (Skylake) or newer
Screen resolution: 1280x1024, 1440x900 or higher
1000Base-T Gigabit Ethernet port
.NET Framework 4.6.1 or later (4.7.2 or later recommended)
Windows
Windows 8.1 (32/64-bit editions)
Windows 10 (32/64-bit editions)
1709 (Fall Creators Update) or newer As of January 2019